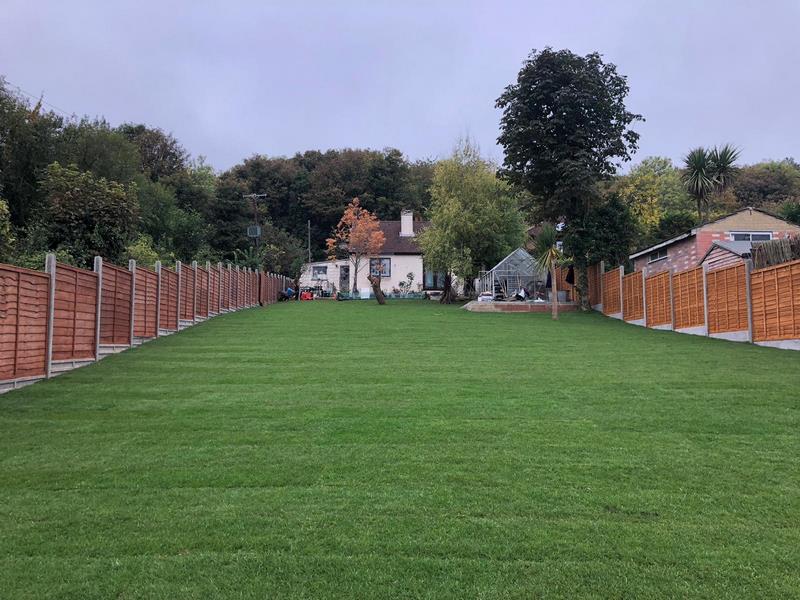 This landscaping project took us three weeks to complete. As you can see, we was working on a very large garden in Lancashire that was full of trees and many bramble bushes. Our client asked us to remove all of these, dig up the old turf and then replace it with lovely new turf. All of the old fence panels had to be removed from the back and the side of the garden and then replaced with brand new fencing.
The first job we had to do was to dig up all of the bushes and the trees along with the roots with a machine. These were taken away in our big truck.
The old turf was dug up using a mini digger. We then covered the whole garden with grade a topsoil which was then levelled off.
There was old fence panels to the side and at the back of the garden. These were all removed and replaced with new fence panels that were chosen by our clients. We also installed a new matching back gate.
600m of new turf was then laid across the whole garden. The patio area, green house and pond that was in already in the garden was left exactly where they was. Our clients also asked for a few of the trees to be left in the garden. Our clients said that the garden looks lovely now it has been landscaped. We have to agree it does.