Choosing the perfect driveway doesnt have to be difficult. There are so many options to choose from and the team at Stonemade Drives can help you to choose.
One of our most popular choice is Resin bound/resin bond. This is because there are many advantages to having these type of driveways.Here are some of them:
Resin bound gravel is very durable
No lose stones
Resin bound/bond driveways are environmentally friendly
There is a wide range of aggregate blends
Resin bound prevents weeds from growing through
This type of gravel can be laid on existing asphalt and concrete driveways
Choose from a wide range of patterns
Once your resin bound driveway has been laid you can drive on it within 24 hours. It will only take 1-2 days to install and there is hardly an mess while installation is taking place. It will not fade overtime in the sunshine and will last for many years.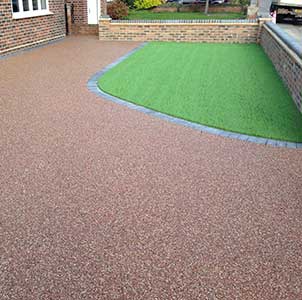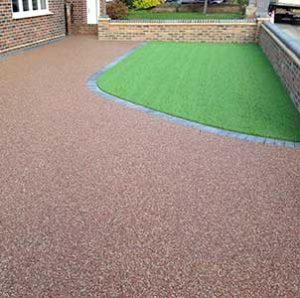 Driveways made from resin bound are pleasing to the eye. This type of surfacing is the perfect balance between style and  strength and can withstand the use of heavy vehicles everyday.
So as you can see, resin bound can be the perfect choice for your driveway. If you live in Kent and would like us to install a resin driveway for one or more cars, then please contact us today.