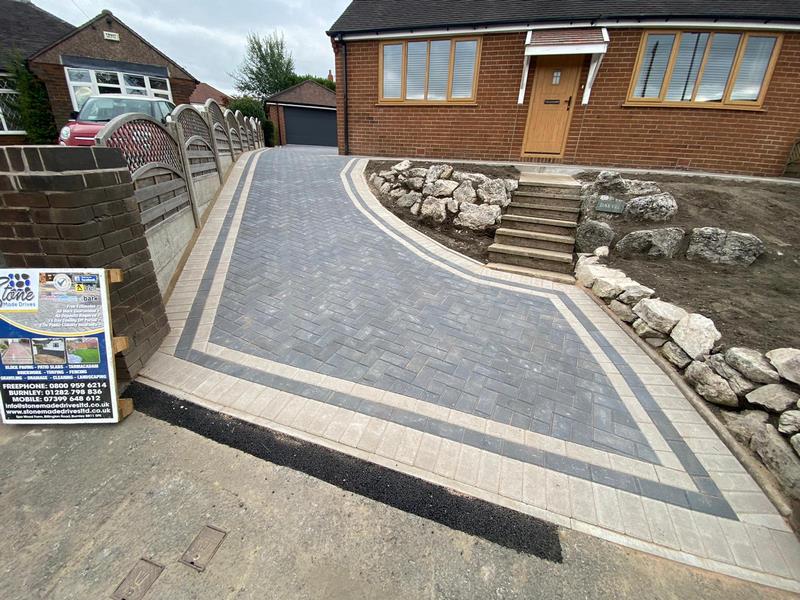 One of the issues associated with certain Blackburn properties is that their gardens may offer a limited amount of space. However, this is no reason to sacrifice beauty and a bespoke sense of functionality. Stone Made Drives has been providing quality paving and landscaping solutions for more than 25 years, so customers are always in good hands. One recent project will help to illustrate what our professionals bring to the table as well as what you can expect to enjoy after an initial consultation. Let's examine how we were able to provide an entirely unique solution to this Blackburn client.
The Initial Challenge
Many of our previous block paving projects were focused upon the front garden of a property. However, this Blackburn customer was memorable in the fact that professional solutions were also required for the rear portion of the home. We immediately understood that more labour would be required and as a result, our team made it a point to outline the "game plan" at an early stage so that nothing was left to chance. Let us now take a look at the process in more detail.
Thorough Preparation
After attending an in-depth consultation with the client, the preparatory stage commenced. We employed both manual labour and machinery to remove existing dirt and debris from both gardens. This is very important, as any block paving project requires a solid foundation so that future faults can be avoided. Preparing the subsurface in such a manner will help to ensure a flat surface upon which the stones and tarmac can be subsequently placed.
Keeping One Step Ahead of the Game
As mentioned previously, one of the primary takeaway points of this Blackburn block paving contract involved the simple fact that a sizeable amount of garden area needed to be addressed. We therefore planned ahead in order to allocate certain teams to address specific areas of the project. From a relatively simplistic perspective, we utilised two different paved surfaces:
Tarmac for the initial foundation layer
Block paving stones to provide an elegant visual appeal
Tarmac is a very popular material due to its cost-effective nature and the overall ease of application. While this substance can often be used to create new driveways and walkways, it was employed here in order to offer a solid underlying foundation for the subsequent block paving stones. Furthermore, the presence of two separate layers will ensure years of continuous use with few concerns in terms of durability.
A Functional Sense of Sophistication
Block paving stones are extremely popular options for several reasons. Of course, we are all aware that their beauty cannot be denied. These stones are available in a plethora of tones, so it is also quite easy to accommodate for nearby surroundings (such as exterior walls, masonry and existing brickwork).
However, did you know that block paving will not require the use of mortar in the majority of cases? This is an important attribute to mention, as tight-fitting blocks offer a flexible advantage when dealing with temperature changes. Property owners will no longer worry about the formation of cracks and water can be efficiently dispersed during times of heavy rain. So, those who live within low-lying areas can remain confident that flooding will be essentially eliminated.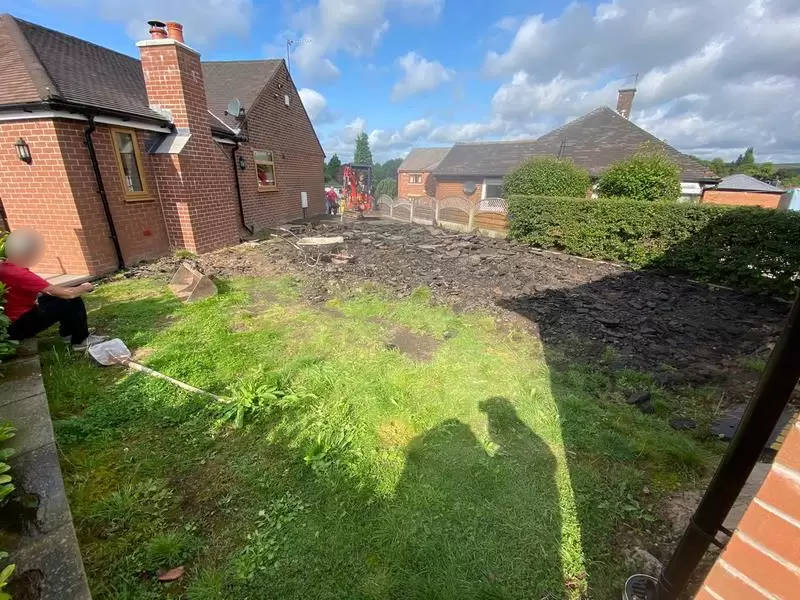 The Finishing Touches
Stone Made Drives loves to add an extra sense of personality to all of our projects. This is one of the reasons why we consult with the customer well in advance. In this case, we agreed upon a white striped border that would further emphasise the beauty of the internal grey paving stones. This is an excellent means to provide a sense of visual depth and it also helps to delineate the paved area from other portions of the garden.
We likewise took into account the dimensions of the front and back gardens themselves, as we needed to accommodate for several peripheral curves as opposed to standard square edges. The inclusion of channel drains to effectively redirect water as well as accommodating for existing elements such as downspouts and access panels were some other issues which we addressed during the project.
Well Worth the Effort
Stone Made Drives is very pleased with the outcome of this recent Blackburn project. Not only were we able to transform the appearance of the entire property, but the inclusion of quality block paving stones will afford a low-maintenance option that is not always possible when dealing with other materials. Please have a closer look at the accompanying slideshow and take a few moments to contact us if you would like to learn more or if you wish to schedule a no-obligation consultation.