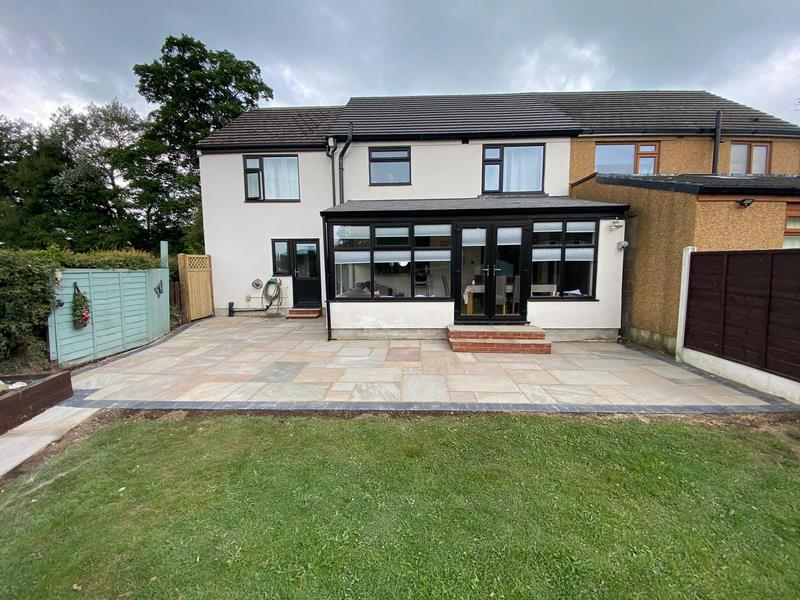 Do you wish to truly enjoy your back garden during the warmer months of the year? Perhaps you are instead looking to make the most out of a limited amount of space. Whether you are interested in functionality or beauty, there is no doubt that bespoke sandstone patios aim to please. Stone Made Drives is happy to offer these options within our wide spectrum of professional services. However, it is always a good idea to obtain a hands-on feel in regards to what is in store. Let us therefore take a few minutes to review a recent project in Clitheroe that was completed.
Discussing Options with the Customer
It can be argued that the initial consultation represents the most important portion of any project. By speaking with the customer, we can appreciate his or her desires. In this case, there were several goals which we defined from the very beginning:
To remove existing materials
To extend the surface area of the patio
To create a new set of steps for a nearby conservatory
Once these factors were fully clarified, our team began addressing the task at hand. As always, preparation represented the first step.
The Importance of Addressing Issues "Behind the Scenes"
One of the variables which always determines the outcome of a patio renovation involves the amount of preparatory work that is entailed. In this case, a fair amount of rubble needed to be removed. This enabled us to reach and subsequently level the subsurface (the area that would physically support the slabs of sandstone). As mentioned previously, we were also obliged to remove a pair of wooden steps that led to a nearby conservatory. These steps had almost completely rotted away.
The Use of Indian Sandstone
During the initial consultation, we decided to employ Indian sandstone when creating a new patio. We also chose to use colours which reflected the hues and shades of autumn (known as "autumn Indian" sandstone). These provided a decidedly organic flavour to the patio and they also helped to compliment similar tones on the exterior of the home. For an added aesthetic touch, our team embedded charcoal black paving stones around the borders of the patio. This provided a unique contrast between the light and dark hues; further reinforcing the unique nature of the patio itself.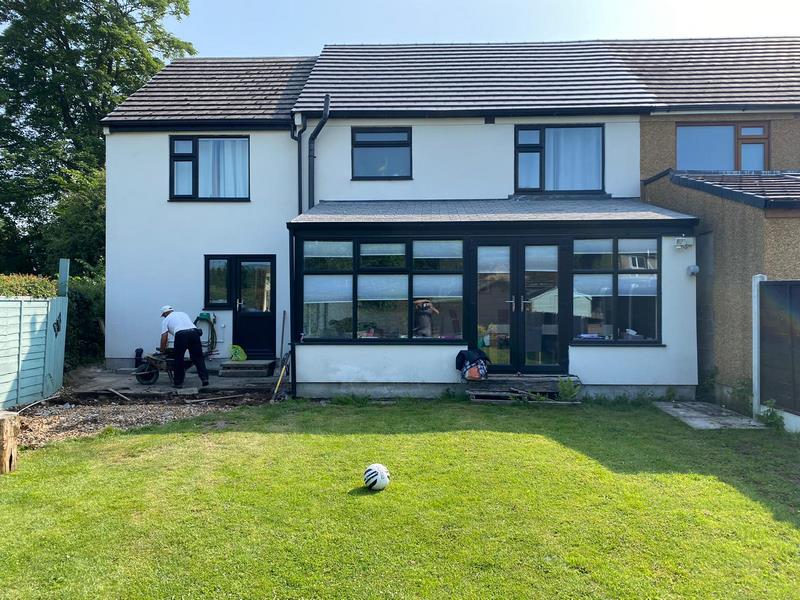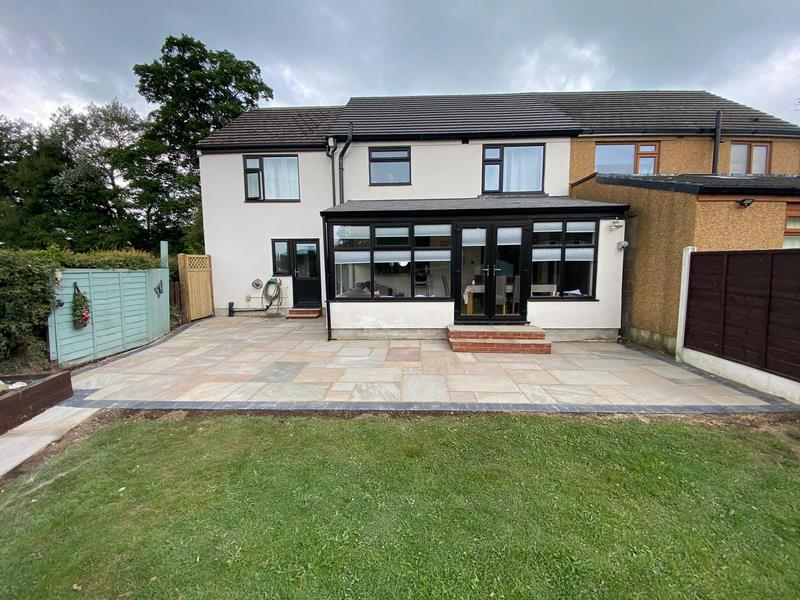 Durability, Reliability and Results
Sandstone is unique in the fact that it is easy to work with and yet, it can stand up to the test of time. The porous nature of this stone is likewise ideal for low-lying areas, as water can drain into the subsurface. These same stones were used to create a new set of double steps for the conservatory. Needless to say, the client was extremely happy with the end results.
This is only one example of what the team at Stone Made Drives is able to accomplish. Please give us a call to learn more about why we are the best in the business.