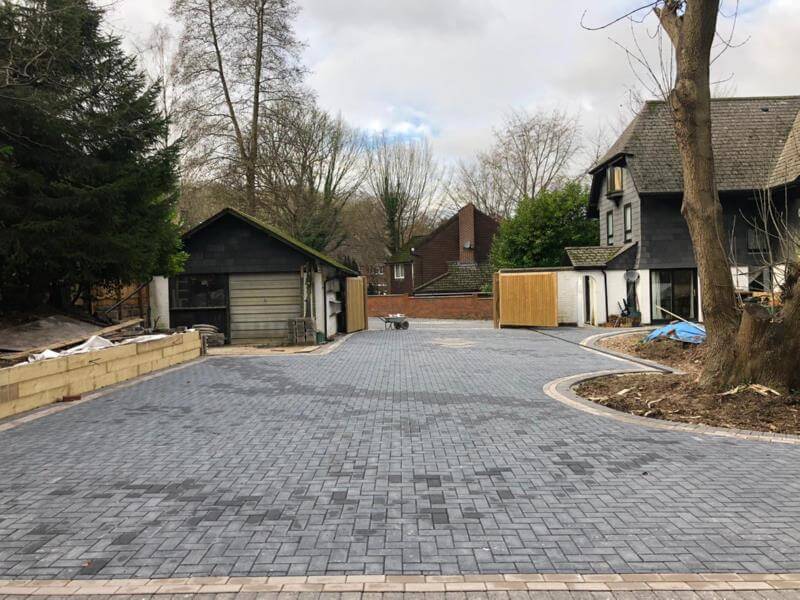 Our latest project was to remove an old driveway from this large property and replace it with a brand new block paved driveway. We also continued to lay the block paving through the gates and into the garden.
Before we start any project, we have already planned out and gone into great detail what our customers would like and what materials they would like us to use.
The first thing we had to do was to remove the old block paving to the front of the property.
We then dug out the whole complete driveway and back wheel, we laid a hard-core and Terry membrane sheeting. We set all the edges in concrete all the way around and fitted a new ACCO drain at four different areas where it was needed and a soak away. The whole area would be covered in block paving using charcoal coloured bricks. We used sand coloured bricks to create a lovely border all the way around the side of the driveway and the same bricks would be used in the middle to create a lovely diamond shape patterned. We added some sleepers for a  retaining wall to the front and back of the garden.
They were extremely happy with the overall design and loved the fact that their front and back garden now looked presentable and could be used within a day or two.