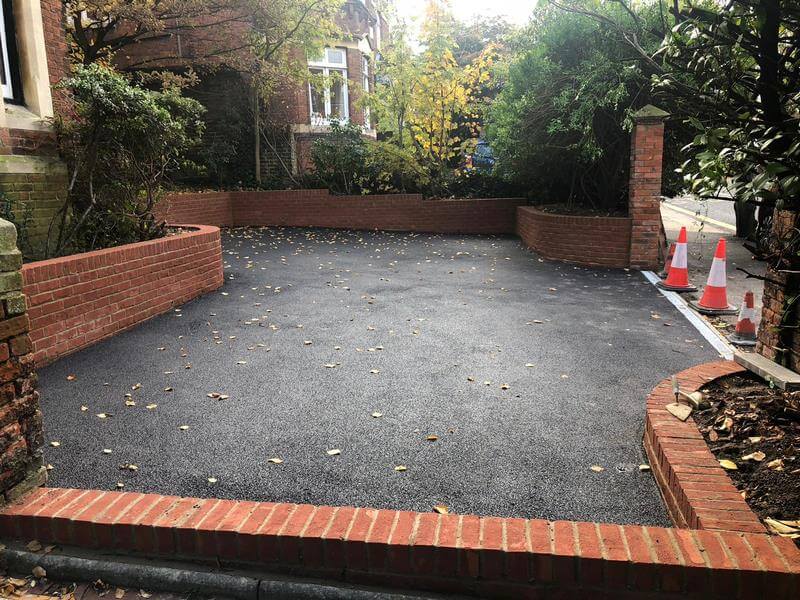 For this project, we were asked to design a new driveway using tarmac. Our customers also wanted us to build a retaining wall all the way around the garden with steps leading up onto a grassed area.
Before the tarmac could be laid, we had to excavate the garden. This was about a metre deep. We then dug out a hole so a milkcrate could be placed inside this. This would act as a soakaway. The garden was then levelled off.
We built a brick wall using red bricks around the garden. Steps leading up to the garden were added to the design. We then added the tarmac which would be about 20mm thick. We then topped it off with another 6mm of tarmac. A roller was then used to create a smooth surface. A new access was created to the front of the property.
Once this was finished, we built a dropped curb making it easier for our customers to get on and off their new driveway.