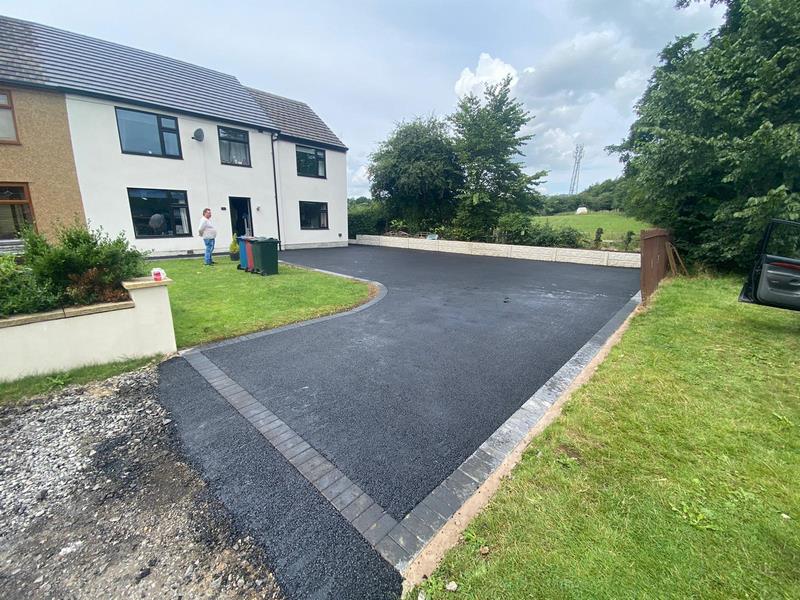 Driveways are meant to withstand an impressive amount of wear and tear. However, even the most durable of surfaces will require a bit of tender, loving care from time to time. This is when the team of professionals at Stone Made Drives can offer a number of solutions. One recent project in Clitheroe (Lancashire) helps to illustrate what you can expect when working with our team members. Let's take a quick look at what was accomplished as well as some of the benefits that this customer subsequently enjoyed.
Preliminary Steps
As with many of the projects which we have tackled over the years, a good deal of preparation was first required. Not only was the existing driveway rather large, but it was comprised of gravel. This debris (including some larger slabs) needed to be removed before the real work could begin. Furthermore, this step helped to guarantee a smooth gradient. This is crucial in terms of drainage issues
Out With the Old and in With the New
Once our team dealt with the existing debris, it was time for the physical labour to begin. While there are many surfaces which can be used when creating a new driveway, our customer chose asphalt after an in-depth consultation. There are several benefits which homeowners can expect to enjoy when using this material.
Some of the most prominent include:
Asphalt is easy to install
It is one of the most cost-effective paving solutions
Very little maintenance is required
Asphalt offers a smooth and seamless appearance
As this material is also highly waterproof, it is frequently the preferred option when dealing with larger driveways and walkways.
After the asphalt was applied, it was levelled to exacting specifications. This lesser-known step is very important, as any uneven surfaces are prone to a greater degree of damage over time. Furthermore, imperfections can cause water to pool. This could ultimately shorten the lifespan of the entire surface. Thankfully, the experts at Stone Made Drives makes it a point to pay attention to the finest of details. The end result is a truly beautiful driveway.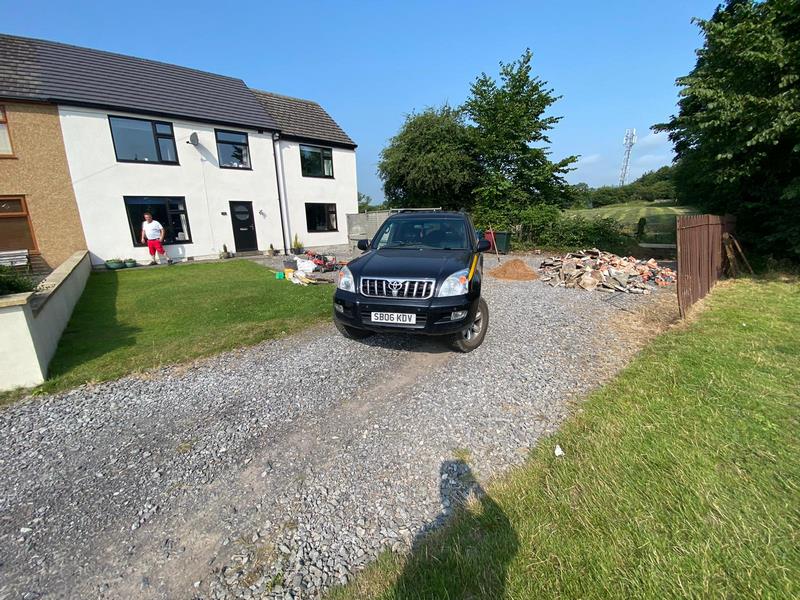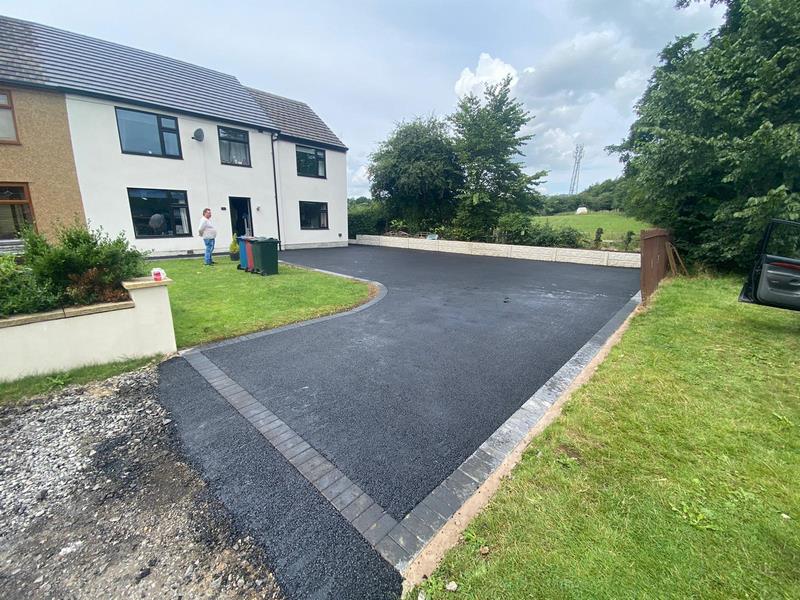 The Finishing Touches
After discussing various options with the customer, we decided to punctuate the appearance of this driveway through the use of a white rockery gravel board that doubled as a rear retaining wall. We also included a series of black paving bricks around the periphery of the driveway in order to clearly define its borders. This design likewise helped to provide a touch of class. The client was very pleased with the outcome and as always, we look forward to providing them with more bespoke solutions in the future.
Asphalt Driveways and Much More
This recent project is only one example of the numerous requests which we are capable of addressing. From brickwork and artificial grass to imprinted concrete and fencing, Stone Made Drives is only a phone call away. Please speak with us to learn more about your options.