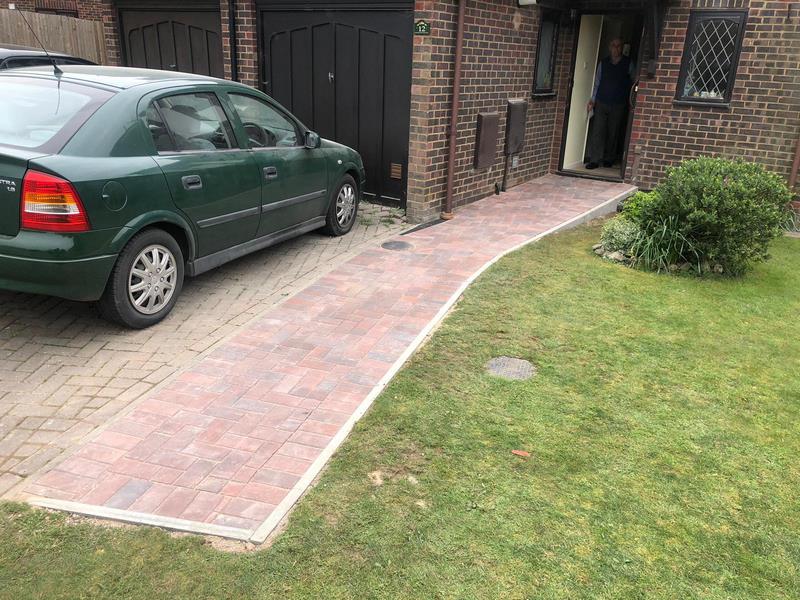 For this project, we were asked by our customers in Hive, Lancashire to remove their pathway which was made with concrete blocks and replace it with a garden ramp big enough for a wheel chair to access it.
As you can see, the pathway that they had was ok to walk on but was not big enough for a wheel chair or an electric scooter. So this had to be removed. We then made the area bigger by digging up some of the old turf. The new pathway was built using new block paving. The customers went for a brindle colour which matched the brick work of their house. We also added edging curbs around the ramp to give it extra support.
Our customers were happy with the results and loved that their disabled access not only looked good but provided easy access to their home.