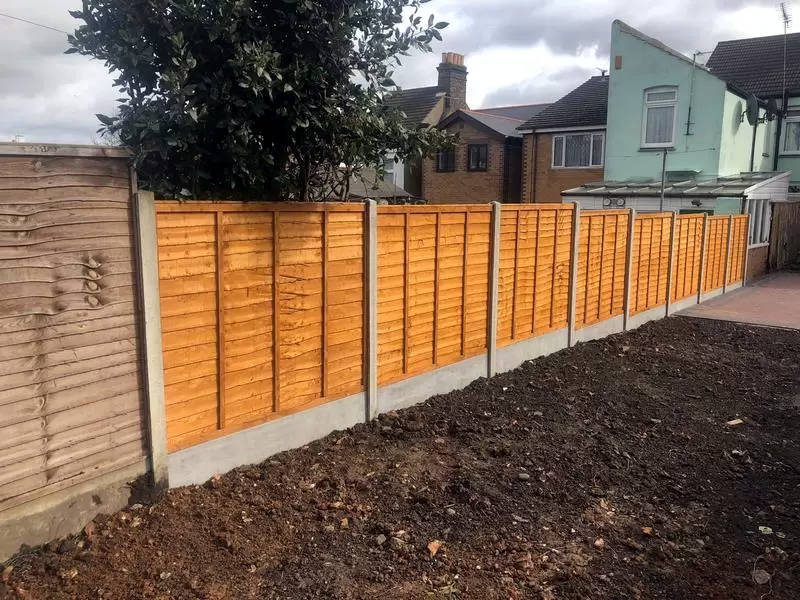 As you can see from the before and after images below, we had to remove an old fence that was covered up by trees and bushes and then replace it with new timber fence panels and concrete posts.
The bushes and trees along with their roots were all removed using a mini digger. The old fence panels were also taken away. We then dug up a hole for each concrete post to go into. The concrete gravel boards were also installed. We then fitted the fence panels in between the posts. For extra security our customers chose to have 6ft fences which also added some privacy to their garden.
This was all completed by our fencing experts that have many years of experience in this field. They can recommend the best fence panels and posts that will last for many years.