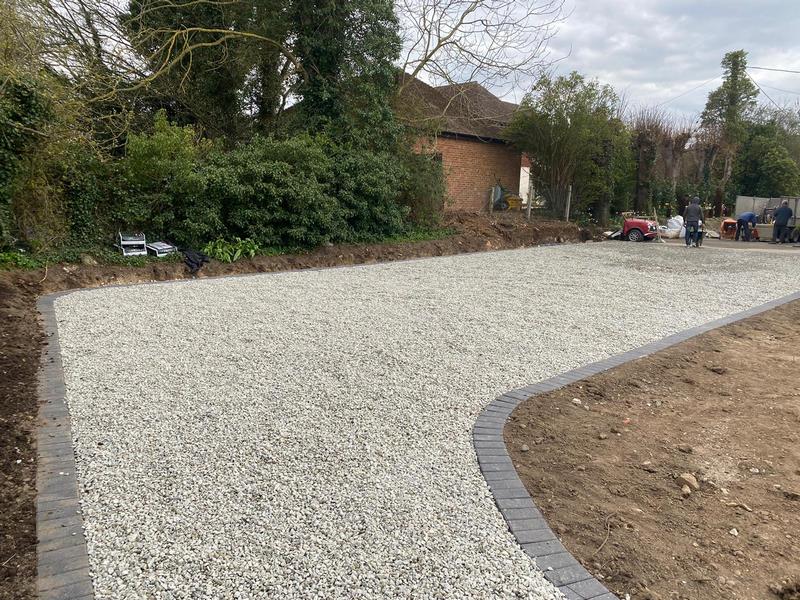 Project Overview – Light limestone gravel with charcoal block paving edging
Due to the size of this project and the budget limitations the best that we agreed with the client was to use a limestone gravel driveway with a block paving border. This arrangement allows rapid construction of large driveways and allows us to deliver it at a very competitive price. Our Gravel Driveways for our householders in Lancashire continue to be very popular due to the speed and efficiency we can build you a large cost effective driveway.
As you can see from the photos and video we build a very wide limestone gravel driveway that seemlessly merges into a limestone gravel pathway which looks fantastic that then merges into the driveway outside this property, this is an unusual property / driveway configuration but demonstrates our flexiblity in building a functional and hardwearing / cost-effective driveway for your property.