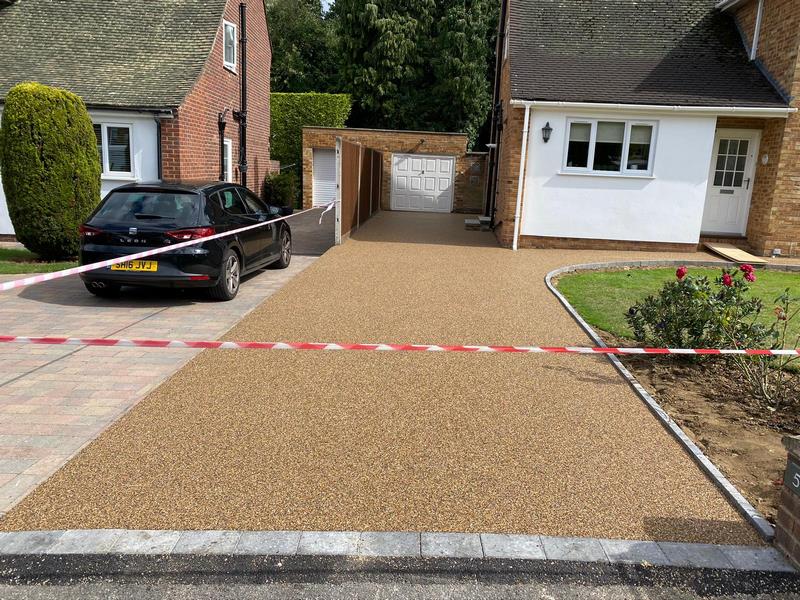 A homeowner / customer in Lancashire recently requested ourselves to quote then proceed with the installation of a brand new resin bound driveway at their property. The original concrete driveway and pathways were looking worn and dated and the customer thought it was the perfect time to refresh the appearance of their home and outside space.
With this in mind, our team of driveway and hard landscaping experts began the process of adding a new covering to the top of the existing surface. This is one of the greatest benefits of resin bound driveways; it can be installed straight on top of solid surfaces. This saves a lot of time but also saves money on groundworks too!
Our team collated all of the necessary equipment and materials so they were easily accessible before then mixing together the resin, ready for the driveway installation. Once poured onto the existing surface, it was levelled off and left to set. The final result was a brand new, stunning resin bound driveway which the customer was delighted with.