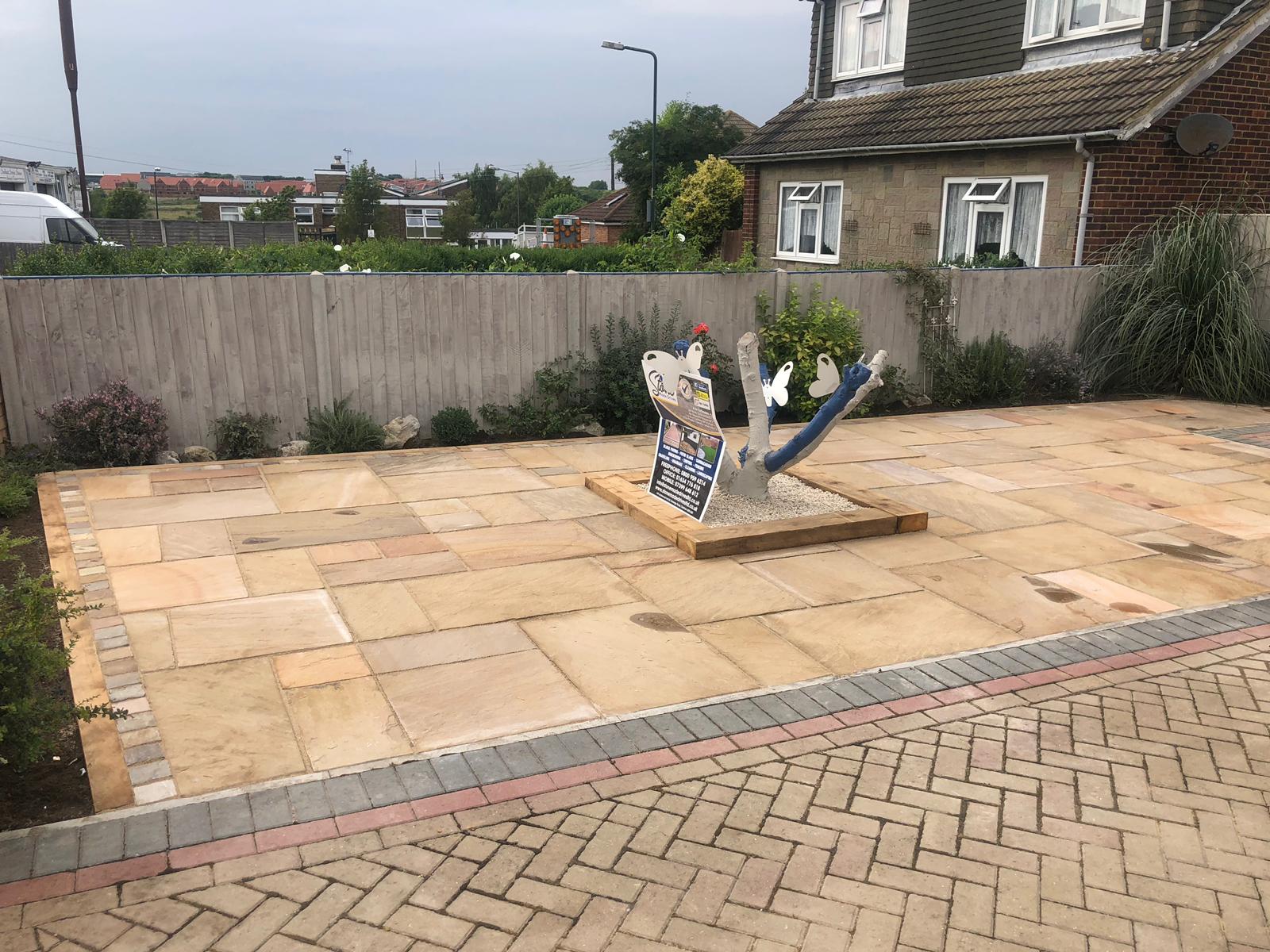 For this project, Stone Made Drives were asked to remove the large grassed area to the front of this property in Lancashire and replace it with something that would be easy to maintain. We recommended Indian Sandstone to our clients because it looks amazing and would last for many years.
We use this a lot when installing new patios and seeing as our clients already had a driveway made from block paving, we thought this would be the ideal paving solution. They agreed.
We planned to leave all the shrubs and bushes to the sides of the front garden.
The first thing we had to do was remove all the turf using our very own grab lorry. This was used to dig up the turf, any concrete and soil that needed to be removed. We also used it to transport the sand needed for this project from the suppliers.
The area was dug up to the desired level needed to create the perfect base. This was then levelled off. Our patio experts then needed to lay a layer of sand on top of this. Again we needed to level this off. We then used a membrane sheet to prevent any weeds from growing through.
Once this was all completed, we could then lay the Indian sandstone onto the patio area using different sized paving slabs. Our clients chose to have a rip buff coloured stone.
They had a garden feature in the middle of the patio area that they wanted to keep so we used railway wooden sleepers as retaining edging around this and filled it will tiny little stones.
Our clients front garden looked amazing. It was what they dreamed of and more.
If you would like a new patio, then contact our professional pavers today for more information.