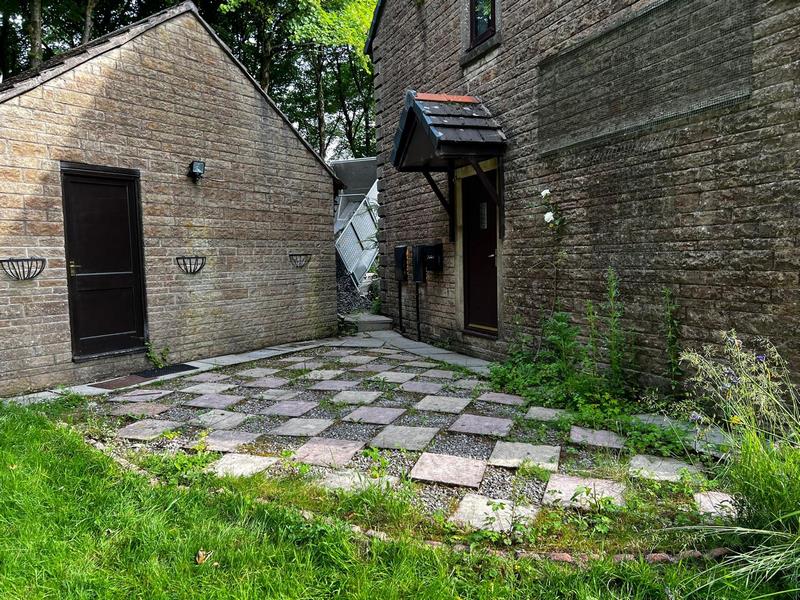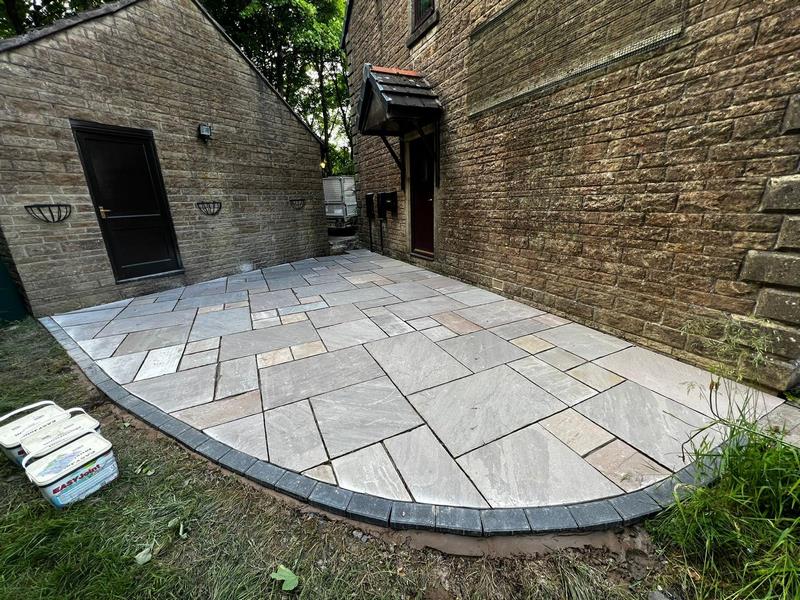 Indian Sandstone Patio with Charcoal Brown Border
There are many elements which can serve to define a modern garden. Examples include bespoke vegetation, the right type of lighting and convenient pathways. However, there is no doubt that a well-constructed patio will make all of the difference in the world. The good news is that Stone Made Drives specialises in providing unique solutions based around the desires of the client in question. Let's quickly examine a recent project to better understand what is in store.
Checkmate on an Outdated Patio
A customer contacted us in regard to the state of an existing patio. Having been in place for some time, it exhibited a series of square paving stones laid out in a checkerboard pattern. The interior spaces were filled with gravel. Although this space was indeed attractive at one time, it had certainly seen better days.
We therefore made the decision to remove the existing materials to to replace them with a series of Indian sandstone paving slabs of different sizes. As always, the steps associated with this project were made clear to the client and we charged no fee for the initial consultation. We firmly believe that transparency is important from the very beginning. Once the basics were explained, the work could begin.
Preparing the Surface
A new patio requires a strong, compact and level foundation. This enables the subsequent surface to sit firmly in place. Such a strategy will also address potential drainage concerns that might otherwise cause damage at a later in date. So, our team began by removing the existing slabs as well as the gravel. The subsoil was then compacted and graded.
Indian Sandstone: Practical and Beautiful
Indian sandstone was selected for several reasons. It is an extremely cost-effective material, it is lightweight and its relatively soft nature allows the slabs to be cut to nearly any dimensions imaginable. This was quite important, as one side of the patio exhibited a curved edge. Sandstone is also quite porous, so water can penetrate to the subsoil and be dispersed. The sandstone slabs were then punctuated with the use of charcoal-toned block paving stones.
Please note that Indian sandstone is one of the many materials that can be employed when transforming the appearance of your property. To learn more or to schedule a hassle-free consultation, please feel free to speak with a representative.