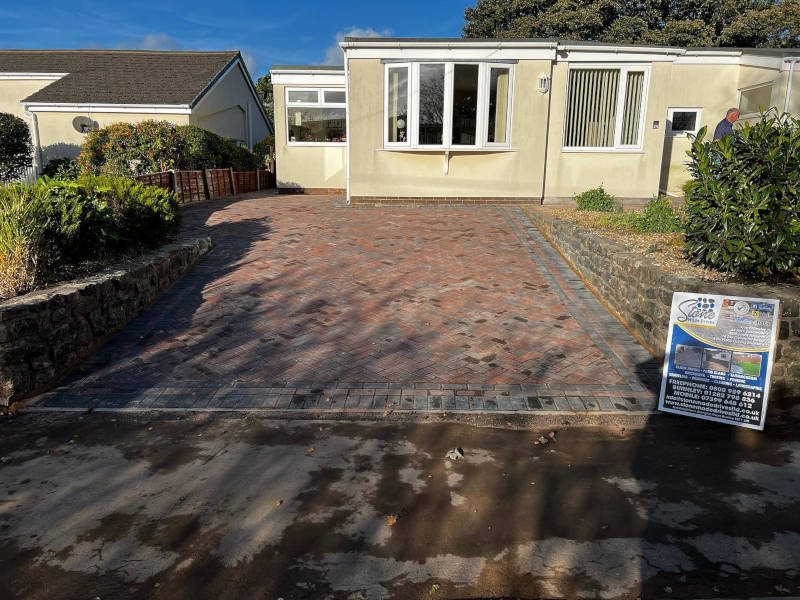 Block paving is one of the most aesthetically pleasing driveway surfaces and the professionals at Stone Made Drives are known for the ability to offer truly stunning results. This is why a growing number of customers are choosing this method in order to provide their properties with a bespoke sense of beauty. Our team takes pride in the results of such projects and we are keen to illustrate what you can expect to enjoy.
We have therefore put together a brief summary of a recently completed job so that you can appreciate why we always rise head and shoulders above the competition. Let us first explain the benefits of this type of stone before examining the project itself in greater detail.
Why Choose Block Paving Stones for a Driveway?
As mentioned previously, block paving offers an aesthetic allure that is not possible with other surfaces such as imprinted concrete and asphalt. This is largely due to the fact that the stones themselves can be arranged in a host of unique configurations. Driveways (and other surfaces such as patios and walkways) are therefore provided with a standalone sense of depth. However, the functional nature of block paving is just as important to reinforce. Here are some additional benefits that customers can leverage:
In the majority of cases, block paving will not require any mortar to be present between the joints.
The blocks can expand and contract when changing temperatures; all but eliminating the formation of cracks.
Water is capable of draining through the blocks and into the subsoil. This helps to prevent pooling and flooding.
As the blocks themselves can be chosen based upon variables such as size and colour, customers will likewise enjoy a greater degree of flexibility when coordinating their driveways with other elements.
A Timely and Suitable Facelift
We should note that this recent project involved a driveway that had been previously paved with this type of surface. However, the stones had become weathered over time and a lack of maintenance resulted in an accumulation of moss. After an initial consultation with the owner, it was decided that the most logical choice was to remove the existing surface and to place an entirely new layer of stones upon the subsoil.
There was nonetheless a fair amount of preparation involved. The first step was to physically remove all of the individual bricks so that we could access the lower surface. As drainage is always a concern, this layer of subsoil was compacted and subsequently levelled to a precise angle. The physical installation process could then begin.
We chose a herringbone pattern for the block paving stones, as this is a very popular option and it tends to be associated with a decidedly luxurious air. Various hues of red brick were used to cover the majority of the driveway surface. These were thereafter complimented with a border of grey stone edging so that the entire driveway could be visually "tied together". These borders will also help to keep the interior stones firmly in place; helping to reduce maintenance concerns as time goes by.
Completed with Precision and Efficiency
Needless to say, Stone Made Drives was very happy with the outcome of this recent project. We believe that illustrating some of its main stages is one of the best ways to convey our services to the general public. Do you have any additional questions? If you would like to speak with a representative or to schedule a hassle-free consultation, please take some time to contact us directly. We can explain the block paving process, evaluate your property or highlight the other services which we are pleased to provide.