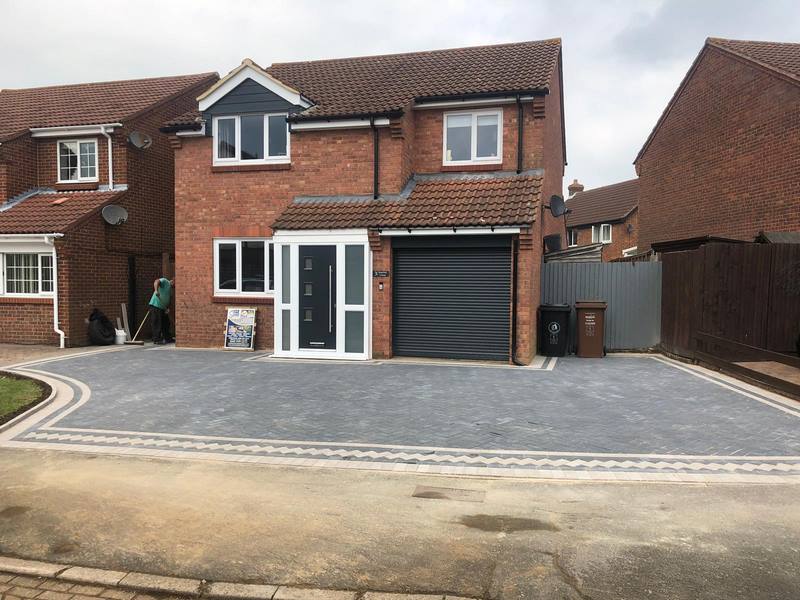 Before we start installing a new driveway, we always make sure we follow the planning and water drainage regulations. This needs to be done by all driveway companies.
As you can see from the images below, this property had an old driveway made from tiny concrete blocks and a small area of grass that needed to remain.
We started the project by excavating the area. So we know how far down to dig, we take into consideration the sub base which needs to be about 150mm thick, the layer of sand that will lay on top of this, this needs to be about 40mm thick and the block paving that we are going use. All of these need to be about 350mm below the damp course of the property we are working on.
We install most driveways on a slight slope. This will allow rain water to flow away from the house.
The next step is to prepare the edge restraints. These will keep the driveway in place and will help to take the weight of the vehicles that will be parked on the driveway once it has been completed.
Concrete is then laid on to the whole area and levelled off. We can then lay the block paving onto the area using Block paving. For this project, we used a light sand coloured block to create a border and charcoal coloured blocks in the middle. These were laid in a 45 degree pattern.
A tiny semi-circle was created using the area covered in grass. This made a great feature to the front of the garden.
This new driveway certaintly enhanced the look to this home, would be easy to maintain and offered off street parking to one or more cars.
Our clients were extremely happy and gave us a wonderful review on google.