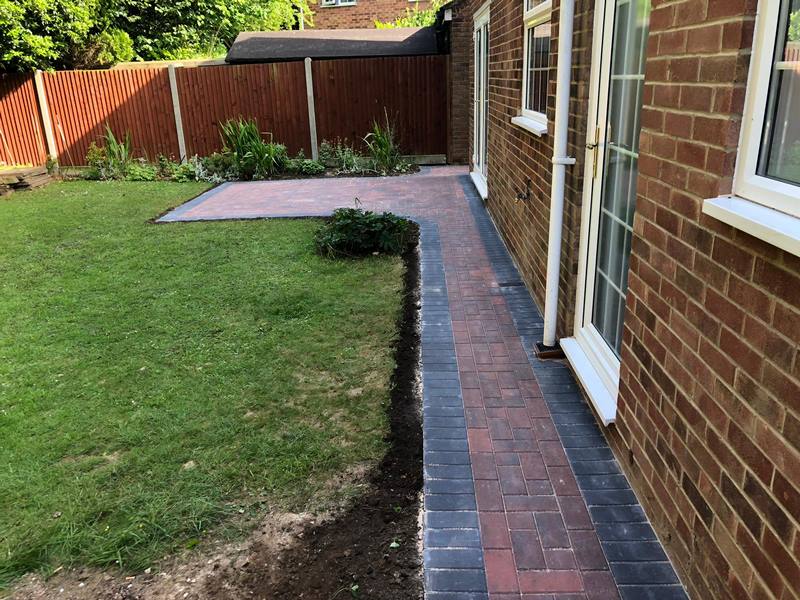 For this project we were asked to design and install a dainty patio area along with a new pathway using block paving.
All we needed to do was to remove some paving slabs that were laid freely alongside the house and then dig out this area along with a small area where the block paving would be placed, creating a lovely small patio area.
Once the ground was dug out to the ideal depth, we created a sub base which was covered with a layer of sand. We then covered this using a membrane sheet which would stop any weeds from growing through.
The next step was to lay the block paving in the desired pattern. For this patio, we used charcoal coloured blocks on the outside of the pathway and the patio and then filled in the middle using a different coloured block.
The project was completed within a couple of days. Another good review was made from our customers in Lancashire.